The true open source database for Mac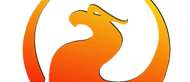 What's new in this version:
- New context variables added to the SYSTEM namespace.
- Some limits increased:
-- Maximum number of connections in SuperServer/SuperClassic raised from 1024 to 2048 connections.
-- Maximum number of input parameters for user-defined functions (UDFs) raised from 10 to 15.
- Error reporting improvements.
- Physical backup improved to address performance and reliability issues.
- SET STATISTICS no longer blocks concurrent connections.