A very easy to use word processor for Mac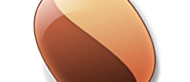 What's new in this version:
- Fixed a bug that prevented attachments with non-ASCII characters in their filenames to save correctly in .rtfd and .bean format files (20130104-1).
- Altered rtf image decoding code to accommodate image hex data preceded by a newline (20130103-1).
- Fixed a bug where, when opening .rtf files, a paragraph starting with an image could lose its paragraph attributes. For example, if a cell in a text table contained only an image, the image would be removed from the table since text tables are really paragraph attributes. (20130105-1).