A very easy to use word processor for Mac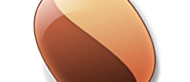 What's new in this version:
Bug fixes
- Fixed some memory leaks revealed by XCode 4 analyzer (120627-1). Changes
- Added localization for Brazilian Portuguese (courtesy Paulo Neto), Dutch (courtesy Frans de Graaf) and improved German localization (thanks to M. Bunge for the improvements).
- Added Developer ID, so Bean will download and run on OS X 10.8 Mountain Lion without the OS complaining.
- Starting with this version, Bean is no longer compatible with PowerPC (PPC) macs. In other words, it is no longer a universal binary. A PowerPC compatible version of Bean numbered 3.1.x will be available for download at the Bean website (www.bean-osx.com) for those who need it.