A very easy to use word processor for Mac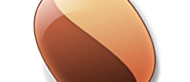 What's new in this version:
Bug fixes:
- Bean Preferences > New > Custom > Choose Template now defaults to the user's Templates folder (since Lion 10.7 make is almost impossible to navigate there) (20120401-1).
- Added live updating of text ruler offset for layout views when a window is resized (20120311-1).
- File > Revert to Saved no longer forgets the font used with plain text files (20120317-1).
- File > Revert to Saved is now only active when the document has changed from the saved version (20120317-2).
- File > Revert to Saved now restores the saved typing attributes of empty documents (20120317-4).
- File > New Plain Text Document (cmd+option+n) could fail to show the Settings menu in the main menu. Fixed (20120317-3).
- The side bar document list (Documents > Side bar) now resolves aliases dropped from Finder (20120317-5).
- The side bar document list now has a minimum size slightly more than zero to prevent it from disappearing completely (20120320-2).

Changes:
There is now a hidden preference to remove the gray hatched tiled pattern from the layout view background. Quit Bean, then use this terminal command (change YES to NO to reverse the setting):
- defaults write com.bean-osx.Bean prefLayoutViewNoTexture -bool YES
- Added Catalan localization, courtesy Toni Cama.
- Added Italian localization, courtesy Stefano Carlini.