A very easy to use word processor for Mac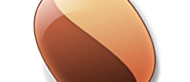 What's new in this version:
Bug fixes:
- Fixed a problem where help files would not display for some users (20120102-1).
- Fixed a problem where Styles > Paste Font & Ruler into a zero-length selection just ahead of paragraph break would lose typing attributes (20120103-1).
- Localized the "Do you want to save the changes you made to the document?" alert panel and fixed a few other localization issues (20120102-4).

Changes:
- Opening Bean's help files no longer causes the initial unchanged Untitled document to close (20120102-2).
- Increased area that triggers visibility of scroller in full screen mode (OS X 10.5-10.6) (20120102-3).

Additions:
- Added 'Styles > Paste Font Family & Ruler' menu item (this retains italic, bold, etc. if possible) (20120103-2).