A very easy to use word processor for Mac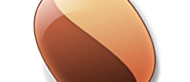 What's new in this version:
Enhancements:
- New Find/Replace panel.
- Pattern matching (regular expressions) allows easy searches for text that contains tabs, returns, pagebreaks, images, word boundaries, etc. Also search for text using character and digit wildcards, beginning and ending of line symbols, alternate spellings, etc. Complex search patterns can be created by combining these symbols. Tutorials on the use of regular expressions can be found on the internet.
- Patterns… drop down menu in Find panel inserts pattern matching symbols
- Select All, Replace All (In Document/In Selection Only) functions are better exposed than before
- Invisible characters (tab, return, space, non-breaking space) are visible when editing search fields
- File > Export > to HTML without Styles will export a file to pure HTML, with no embedded CSS styles (for when you have a separate style sheet)
- Services > Bean > HTML Snippit with/without Styles from Selection converts selected text from a word processor or web browser etc. to an HTML snippit. 'With styles' includes styles as inline CSS, while 'without styles' omits all CSS, leaving pure HTML. Note: new Service menu items appear after logging out and logging back in again.

Bug Fixes:
- Fixed a bug that could cause window display problems: minimum document window size is now set programmatically (nib setting kept disappearing)
- Fixed many localization issues. Special thanks to Patrick Scheips for his help here.
- Revised localization instructions (contrary to the first version, MainMenu.nib should be localized)

Code:
- TextFinder.[hm] class (along with the Find Panel interface files) is BSD license, in keeping with more permissive licenses of previous modifications of TextFinder by other programmers and of RegExKitLite and ICU, which Bean's Find panel uses for regular expressions.

Localizations added:
- German
- Chinese (Simplified).