Rapid wireframing tool that helps you Work Faster & Smarter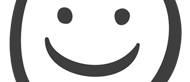 What's new in this version:
EASIER EXPORT TO CONFLUENCE:
- We now made it easier to export a single mockup, a group of mockup or even an interactive PDF from Mockups 3 Confluence Cloud directly to the hosting Confluence content.
- Just click "Attach to Confluence" and Mockups will add your image(s) or PDF as an attachment to the page. Handy!

OTHER IMPROVEMENTS AND BUG FIXES:
- You can now navigate the icon inspector pulldown with arrow keys. So quick!
- We now support renaming a mockup or symbol library with the F2 key even if the focus is on the canvas (and nothing is selected). Thanks ArcticMe and Kevin C. for requesting it!
- Fixed support for Delete and CTRL+Delete in text fields. Annoying rectangle character be gone!
- Removed the opacity slider from the inspector for Icon and Label controls (it had erroneously snuck in in 3.4.1 release).
- Fixed an issue with Quick Draw "getting stuck" in some cases when typing quickly. Thanks Russ for reporting it!
- Fixed an issue with the Markup menu staying disabled if you close all project windows.
- Fixed a regression on keyboard handling on Safari.
- Fixed an issue with a progress dialog getting stuck when going fullscreen immediately after saving.
- The "Go back" link didn't work in bracketed text links. It does now.