Create and collaborate on documents that are beautiful beyond words!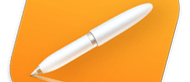 What's new in this version:
Apple Pages 12.2.1
- bug fixes and improvements


Apple Pages 12.2
- An all-new activity view shows recent changes in collaborative documents, including when people join, comment, and make edits
- Get notifications when others join or make changes in your shared documents
- Share a document in Messages to instantly start collaborating with your team and see updates right in the Messages conversation (Requires macOS 13)
- Send a message or start a FaceTime call right from a collaborative document (Requires macOS 13)
- Now use the File menu to manage your shared document or send a copy
- The new Blank Layout template makes it easy to start documents that let you freely arrange text and graphics
- A new option lets you automatically remove an image's background to isolate its subject (Requires macOS 13)


Apple Pages 12.1
- Use mail merge to quickly create personalized letters, cards, and envelopes for multiple recipients
- Select from stylish new templates for event invitations and student certificates


Apple Pages 12.0
- Publish directly to Apple Books with larger file sizes up to 2 GB
- Use Shortcuts on macOS Monterey to create and open documents
- Read comments and track changes using VoiceOver


Apple Pages 11.2
- Improved book publishing with 2-page spreads, optimized images, and more flexible versioning
- Flexible collaboration allows participants to add others to a shared document*
- Instant translation lets you translate selected text in up to 11 languages and add the translation to your document with a click*
- Create new documents from the app icon in the Dock
- Radar charts help you visually compare multiple variables at once to easily show similarities and differences in your data
* Requires macOS Monterey


Apple Pages 11.1
- Link to web pages, email addresses, and phone numbers from objects such as shapes, lines, images, drawings, or text boxes


Apple Pages 11.0
- Updated media browser offers enhanced search options and new content categories such as Recents, Portraits and Live Photos
- Ability to add phone number links to table cells, text objects, and shapes
- AppleScript functionality to change a document password or open password-protected documents


Apple Pages 10.3.9
- This update contains stability and performance improvements


Apple Pages 10.3.5
- Refined new design on macOS Big Sur
- Stability and performance improvements


Apple Pages 10.2
- Select from new report templates to help you get started
- Enhance your documents with a variety of new, editable shapes


Apple Pages 10.1
- Play YouTube and Vimeo videos right in your documents (may not be available in all regions)
- Easily add captions and titles to images, videos, shapes, and other objects
- Create more flexible formulas using new functions
- Import an iBooks Author book to work on it in Pages


Apple Pages 10.0
- Select from a variety of gorgeous new templates to help you get started.
- Add a Pages document to a shared iCloud Drive folder to automatically start collaborating. Requires macOS 10.15.4.
- Add a drop cap to make a paragraph stand out with a large, decorative first letter.
- Apply a color, gradient, or image to the background of any document.
- Easily access your recently used templates in a redesigned template chooser.
- Print or export a PDF of your document with comments included.
- Edit shared documents while offline and your changes will upload when you're back online.
- Enhance your documents with a variety of new, editable shapes.


Apple Pages 8.2.1
- This update contains stability and performance improvements.


Apple Pages 8.2
- Set the default font and font size used for all new documents created from basic templates.
- Easily add HEVC-formatted movies to documents, enabling reduced file size while preserving visual quality.
- Jump to a specific page in your document using a new menu command.
- Add accessibility descriptions to audio, video, and drawings.
- Improved accessibility of exported PDFs.


Apple Pages 8.1
- Style your text by filling it with gradients or images, or by applying new outline styles.
- Create links from text to other pages in a page layout document.
- Copy and paste pages or sections between documents.
- Place images, shapes, and equations inline in text boxes so they move with text.
- Using face detection, subjects in photos are intelligently positioned in placeholders and objects.
- Reapply a master page so text and media placeholders return to their default style and position.
- Create books using new templates for novels (available in English only).


Apple Pages 8.0
- Use the new table of contents view to easily navigate your document or book.
- Automatically sync custom shapes and templates to all your devices using iCloud.
- Add alignment guides to master pages to help with layout.
- Improved performance while collaborating on documents.
- Insert tables of contents and edit grouped objects while collaborating.
- In Chinese, Japanese, and Korean languages, you can now type vertically in your entire document or in an individual text box.