RSS reader with support for RSS/Atom feeds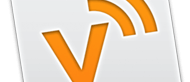 What's new in this version:
- Fix potential vulnerability when deleting a maliciously crafted subscription. (Reported by Julien Bachmann)
- Fix for bug 2724576: If network is down, URL tab information is lost. (Patch from Benedict Cohen).
- Fix for bug 2381168: Keychain issues with https.
- When switching back and forth from a tab, maintain the selected user interface item in the tab.