RSS reader with support for RSS/Atom feeds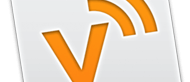 What's new in this version:
- Universal binary build.
- Updated to Growl 0.7.4.
- Fix a build 2025 crashing bug.
- For feeds that have no title and one cannot be synthesised, we now set the title to (No Title).
- Correctly set focus on the web page in a new tab. (Code contributed by Jeffrey Johnson).
- No longer prompt if Vienna is exited while a connection is in progress.
- Better truncation of feed names in the folder list. (Code contributed by David Kocher).
- Handle HTML redirects in the feed for sources such as MSN Spaces.
- Save and restore the currently selected article when you exit and restart Vienna.
- Support use of the Shift key to open a link in the alternate browser. (Code contributed by Jeffrey Johnson).
- Shift+Spacebar scrolls up the article view or goes to the previously viewed message.
- Added four more built-in styles: Broadsheet Clipping, Perlucida, Prague and Prague-light.