Powerful tool for creating and delivering rich Internet applications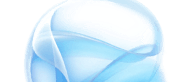 What's new in this version:
- Resolves a vulnerability in Microsoft Silverlight that could allow remote code execution on a client system if a user views a specially crafted webpage by using a web browser that can run Silverlight applications.
- Fixes an issue where core CLR files were versioned as 5.0, and the System.Environment.Version public API reported the Silverlight framework version as 5.0. With this fix, all CLR and Silverlight files now have a major and minor file version of 5.1, and Environment.Version reports 5.1 as the framework version.
- Fixes an issue where certain buffered web requests can cause a crash of the Silverlight plugin on Mac OS X.
- Enables Silverlight application exception handling on future releases of Mac OS X.