Powerful tool for creating and delivering rich Internet applications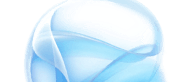 What's new in this version:
- This security update resolves a privately reported vulnerability in Microsoft Silverlight. The vulnerability could allow remote code execution if an attacker hosts a website that contains a specially crafted Silverlight application that could exploit this vulnerability and then convinces a user to view the website. The attacker could also take advantage of compromised websites and websites that accept or host user-provided content or advertisements.