Powerful tool for creating and delivering rich Internet applications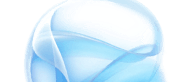 What's new in this version:
- Fixes Security issue described in the following Microsoft Knowledge Base article: 2636927 MS12-034: Description of the security update for Microsoft Silverlight: May 8, 2012
- Fixes an issue where "Best Effort" Silverlight Digital Rights Management Output Protection levels failed on some machines.
- Fixed a failure to update OOB applications that are configured to use elevated trust when in browser.
- Fixes an issue where persistent license acquisition would fail when a customer upgrades from Silverlight 4 to Silverlight 5.
- Fixes an issue where certain character combinations can cause Silverlight application to crash.
- Fixes an Access Violation described in the following Connect issue https://connect.microsoft.com/VisualStudio/feedback/details/719572
- Fixes an issue where the SL5 plugin displays blank window after installing a font with a font name that starts with "&".
- Fixes an issue where moving a focus to TextBox or RichTextBox after moving a focus to ItemsControl causes IME to be disabled.
- Fixes an issue where Silverlight would not play content which required Output Protection.
- Fixes a Silverlight DRM issue where some customers encounter hardware ID mismatch errors which can only be resolved by re-individualization.