All your Internet needs in one free application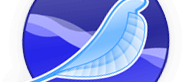 What's new in this version:
Features:
- Add to Searchbar (search-engine autodiscovery) was implemented.
- The location bar tooltip now shows the complete current URL in case it is displayed only partially.

Fixes:
- Notifications for using offline storage are enabled by default again.
- Deferring a new account to the Global Inbox as been fixed.
- Hovering over a link caused SeaMonkey to send packets to the link's address.
- Some themes did not properly display the "new tab" toolbar button in MailNews.
- The Aero Peek favicon was not cleared when the document changed.
- Color swatches on the editor format toolbar were displayed at the wrong size.
- The location bar can decode the URL in more cases now.
- The POP3 account advanced deferring dialog was broken.
- The DLL blocklist can now block AppInit DLLs.
- The account wizard showed an empty port line when trying to create a Blogs & News Feeds account.
- The MailNews vertical view did not persist splitter positions correctly.
- Improved text rendering of unsupported characters.
- The title bar overlapped the toolbar and no window title was displayed with lightweight themes on Mac.