All your Internet needs in one free application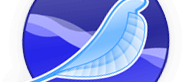 What's new in this version:
Changes:
- The Bookmarks Manager has switched its name to Library, and now also includes the History list. When invoking History, the Library will be shown with the History list selected. The extensive modifications were needed because of Mozilla Gecko platform API changes.
- Download Manager has been migrated to a new API. Although it looks pretty much the same as before, the search option is missing and some other minor details work differently. The previous downloads history is removed during the upgrade.
- Added Layout panel to CSS Grid tools
- TLS 1.3 is the default version now
- SeaMonkey 2.53.1 uses the same backend as Firefox and contains the relevant Firefox 60.3 security fixes
- SeaMonkey 2.53.1 shares most parts of the mail and news code with Thunderbird. Please read the Thunderbird 60.0 release notes for specific changes and security fixes in this release.
- Additional important security fixes up to Current Firefox 72 and a few enhancements have been backported. We will continue to enhance SeaMonkey security in subsequent 2.53 beta and release versions as fast as we are able to.
- Among the general platform and mail fixes this release contains backported fixes from Thunderbird for the EFAIL security vulnerability.
- SeaMonkey now uses gtk3 on Linux. If you experience a problem because of this please file a bug and link it to Switch Linux builds to GTK3 with SeaMonkey 2.49. Please try another OS theme first. Some of them are buggy and cause problems with SeaMonkey, Thunderbird and Firefox.