A useful and free open source page layout program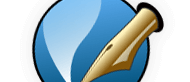 What's new in this version:
- Scribus is now being shipped with the most recent version of Barcode Writer in Pure PostScript.
- Updates to the Scripter that enable more control on PDF export. There is also a new command in Scripter, applyMasterPage(), which allows you to apply an existing Master Page.
- Updates to the Resene color palettes, including, for the first time, The Resene Total Colour System (TCS) Master Palette.
- Many translation updates and improvements.
- Usability improvements.
- Better application icons.
- New templates.
- The OS X application bundle is now code signed (version 1 code signing, due to the OS X 10.5 Leopard build), and now contains the path tools for mesh distortion again.