A useful and free open source page layout program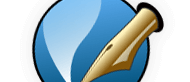 What's new in this version:
- PDF/X-1a export.
- The Barcode plug-in has been updated to reflect the latest changes in the underlying Barcode Writer in Pure PostScript (BWIPP).
- The Autoquote script has been rewritten and enhanced. It now provides more options and adds thin spaces to French texts where appropriate.
- A script to align images in frames has been added.
- Full support of the OpenICC Directory Proposal (http://www.oyranos.org/wiki/index.php?title=OpenIccDirectoryProposal).
- The handling of transparencies in Photoshop-generated TIFF files has been improved.
- Page borders can now act as guides (and thus be used for snapping of items).
- The CMYK color palette created by the Newspaper Association of America (NAA) for newspaper advertisements has been integrated into Scribus.
- A new color palette for professional geographers has been added.
- Export to various bitmap formats has been re-enabled on Mac OS X.
- Several issues related to the user interface and canvas display have been resolved.
- Adjustments for Windows 8.x.
- An issue with the spellchecker, resulting in a crash, has been resolved.
- Documentation and translation updates and improvements.