An easy way to move, watch, and share your videos on ALL your devices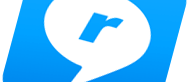 What's new in this version:
Changes
- Show Real Guide when RealPlayer opens without any media loaded.
- 64-bit browser plug-in for Snow Leopard (see Known Issues).
- Snow Leopard (Mac OS X 10.6) Compatibility.

Bug fixes
- RealPresenter presentations would not play slides (#227715).
- SMIL files not playing RealPix files (#228689).
- Player Vulnerability: Compressed Gif Integer overflow vulnerability (Credit: iDefense) (#231550).
- Uninstall of Adobe Flash and play FLV files resulted in Crash (#242579).
- New Player window occasionally launches under the menu bar (#241889).