Opera browser brings you more speed, more discoveries and more safety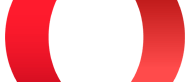 What's new in this version:
Fixes and stability enhancements:
- General and User Interface. Opera 18 includes updates to the latest Chromium release, version 31.

New features:
- Media access. Allow websites to access your camera and/or microphone, including support for HTML5 media access.
- Themes. Themes from addons.opera.com can be installed through the theme manager.
- Rocker gestures. Navigate back and forward between pages in a tab's history by rocking your fingers across your mouse buttons.
- Tab enhancement. You can now drag tabs between open windows.

Improvements:
- Stability enhancements.
- Enhanced support for Chromium extensions.
- Custom search engines can be created from form context menu (right-click, or Ctrl-click on Mac, in any webpage's search form to try).