Opera browser brings you more speed, more discoveries and more safety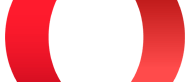 What's new in this version:
- The Opera 75 update lets you set your own keyboard shortcuts for features like Flow, which connects your computer browser with Opera on iOS and Android. This connection is an end-to-end encrypted chat between all your devices for sending notes, images, links, files – all the things you don't want to miss. You can also now create shortcuts to Opera's built-in Crypto Wallet, as well as the Player feature – a gateway to all your favorites on Apple Music, Spotify and YouTube Music.