Easy-to-use RSS/Atom news reader for Mac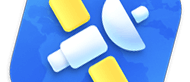 What's new in this version:
- This addresses a crash caused by an aggressive security check in the previous build.
- Fixed an issue with the Open in Browser keyboard shortcut for some sites.
- Fixed an issue where the Sort Articles menu options might be incorrectly grayed out.
- Fixed an issue with two-digit dates in the Today icon on OS X 10.11 El Capitan.
- Brought handling of line breaks in line with NetNewsWire iOS.