Easy-to-use RSS/Atom news reader for Mac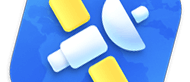 What's new in this version:
- This is just a quick-fix build for people who use Google Reader syncing who've recently found that NetNewsWire may stop downloading feeds after a while.
- (Well, it also includes a minor performance enhancement: it uses gzip compression when talking to Google Reader, so feeds download faster.)
- There is a much bigger update in the works, with more performance enhancements and bug fixes. This is not that update -- this is just a quick fix to get people back up-and-running.