Easy-to-use RSS/Atom news reader for Mac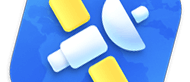 What's new in this version:
Google Reader syncing:
- Nested folder support for Google Reader. Since Reader doesn't support nested folders itself, NetNewsWire translates the paths into folder names, separating with an em dash, as in: Shoes — Sandals. They will appear that way in Reader, but will appear as nested folders in NetNewsWire.
- Downloading/syncing/refreshing now works like previous versions — uses your schedule, obeys your prefs, etc. Refreshing should also be more efficient and more accurate than it's been, though there is some more work to do here, particularly with high-volume feeds.
- Items which GR has locked-as-read are now locked-as-read in NetNewsWire too — you can't mark them as unread. This is part of making unread counts the same in all places.
- Always mark an item as read if Google has marked it read.
- Don't save sync actions for non-synced feeds, or when syncing is off.
- Parsing and saving google crawl time stamp — which will be needed in future sync improvements still to come.
- Partial fix for when for some reason it can't write the Google password to the keychain.

Misc:
- No longer using NewsItemStatus.sqlite3 — could be a little performance boost for some people, particularly at startup. (Removes some database access plus a lock.)
- Fixed (probably, again) the NNWTabCell string drawing crash. Worked around a system bug when a paragraph style is used, changed, and re-used. http://lists.apple.com/archives/Cocoa-dev/2009/Feb/msg02068.html
- Fixed a bug with non-synced feeds that have titles and links but no guids or pubDates. It wasn't comparing properly in the case where there are no pubDates, so you could get dupes.
- Status bar is now like a darker version of Mail's (and similar). (But why not use that same lighter color as Mail's? Because text doesn't look very good on it.)
- Fixed a hang caused by a thread deadlock. (Named, ominously, as Lucien's Deadlock, after the intrepid bug reporter — Lucien Dupont — who reported it.)
- About window is centered onscreen.