Easy-to-use RSS/Atom news reader for Mac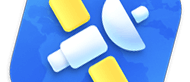 What's new in this version:
- Brings clippings back. They don't sync — we're still developing a plan there — but they're there.
- Fixed a crashing bug due to accessing an outline view on a background thread.
- When talking to Google, it tells Google the client name is NNW-Mac.