Java software allows you to run applications called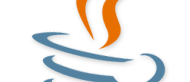 What's new in this version:
Notable bug fixes included in this release:
- SHA224 removed from the default support list if SunMSCAPI enabled
- SunJSSE allows SHA224 as an available signature and hash algorithm for TLS 1.2 connections. However, the current implementation of SunMSCAPI does not yet support SHA224. This can cause problems if SHA224 and SunMSCAPI private keys are used at the same time.
- To mitigate the problem, we remove SHA224 from the default support list if SunMSCAPI is enabled.
- New JVM Options added: ExitOnOutOfMemory and CrashOnOutOfMemory

Two new JVM flags have been added:
- ExitOnOutOfMemory - When you enable this option, the JVM exits on the first occurrence of an out-of-memory error. It can be used if you prefer restarting an instance of the JVM rather than handling out of memory errors.
- CrashOnOutOfMemoryError - If this option is enabled, when an out-of-memory error occurs, the JVM crashes and produces text and binary crash files (if core files are enabled).