Java software allows you to run applications called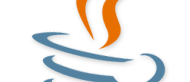 What's new in this version:
- Contains IANA time zone data version 2015f. For more information, refer to Timezone Data Versions in the JRE Software.
- Preloading libjsig.dylib causes deadlock when signal() is called - Applications need to preload the libjsig library to enable signal chaining. Previously, on OS X, after libjsig.dylib was preloaded, any call from native code to signal() caused a deadlock. This has been corrected.
- VM crash when class is redefined with Instrumentation.redefineClasses - The JVM could crash when a class was redefined with Instrumentation.redefineClasses(). The crash could either be a segmentation fault at SystemDictionary::resolve_or_null, or an internal error with the message "tag mismatch with resolution error table". This has now been fixed.