Cross-platform plugin plays animations, videos and sound files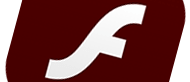 What's new in this version:
- Mobile Workers (concurrency) - Android: Workers APIs are now supported for Android. This will work only with swf-version 22 (namespace 3.9) or later. The feature is in development and there are a few known issues.
- Support for background execution in Direct render mode - iOS and Android: Presently AIR on iOS and Android does not support background execution when render mode direct is set. Due to this restriction, Stage3D based apps are not able to execute background tasks like audio playback, location updates, network upload/download etc. iOS does not allow OpenGLES/rendering calls in the background. Applications which attempt to make OpenGL calls in the background are terminated by the iOS. Android does not restrict applications from either making OpenGLES in the background or other background task (like audio playback). With this feature, we would be allowing AIR mobile apps to execute in background when renderMode direct is set. AIR iOS runtime will throw an error if OpenGLES calls are made in background. However no error will be thrown on Android, as Android native apps are allowed to make OpenGLES calls in background. It's recommended to not make rendering calls while app is executing in background as its important to utilize the mobile resources judicially. List of Stage APIs which may throw the error 3768 - The Stage3D API may not be used during background execution".
- XXHDPI (144x144) Icon Support - Android: With this feature we have added support for beautiful, high resolution icons on devices such as the Nexus 10.
- Mac OS X 10.9 Support: We have tested against the latest developer releases of OS X 10.9 and are ensuring that Flash Player continues to perform as expected.
- Mac .pkg Installation Support: Deploying Flash Player and keeping it up to date is a critical task for system administrators worldwide. We're introducing a new .pkg installer format for our distribution partners so we can reduce their workload by allowing them to deploy Flash Player for Mac using their current tools and environments.