Cross-platform plugin plays animations, videos and sound files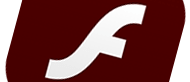 What's new in this version:
Fixed Issues:
- Large images not loading in Flash Player(3364103)
- Video playback broken on Digital Theater AIR app(3364478)
- Wrong layering/depth of video component after re-activating app on Nexus 7(3356240)
- Mac AIR not enforcing output protection when switching/dragging from internal to external monitor(3366931)
- Output protection=REQUIRED content doesn't play on Retina Macbook pro internal monitor(3360459)

New Features:
- We have added a new Android-specific xml element in the application.xml. If an app uses Video, then the app is expected to add true in the application.xml as an indication to the runtime. This is necessary to maintain correct ordering of video with other Flash content across different Android OS versions.