Cross-platform plugin plays animations, videos and sound files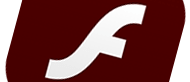 What's new in this version:
New Features:
- iOS5 support for AIR.

Security enhancements:
- Described in Security Bulletin APSB11-28.
- Security enhancements described in Security Bulletin APSB11-28 (you can find it at http://www.adobe.com/support/security/bulletins/apsb11-28.html )

Fixed Issues:
AIR for iOS:
- Fails to connect under the WiFi + Proxy RTMPT and RTMPS (2969731).

Flash Player desktop:
- Video playback will be hidden under the browser when toggling between the tabs at full screen by shortcuts CTRL + TAB in IE9 (2965715).

Flash Player on Android:
- Video Streaming issue on Samsung Galaxy S2. Audio plays, but no video (2985567).
- Enable 1080p video for NVidia Tegra 3 chipset based devices (2985986).