One of the World`s Most Popular Web Browsers for Mac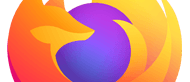 What's new in this version:
Bug Fixes:
- Funnelcake builds should use geo-specific defaults.
- Fix intermittent test_WebCrypto_Reject_Generating_Keys_Without_Usages.html failures by requesting a longer timeout.
- Bump test timeout to fix intermittent test_WebCrypto_RSA_OAEP.html timeouts.
- Set packageFilename in mach properties.
- Conditionally include SiteSpecificUserAgent files on mobile/android.
- bustage/mis-merge fix for newstream vs newStream.
- Reset PipelineListener's flag after ReplaceTrack().
- Work around bug 934512 in track_peerConnection_replaceTrack.html.
- Back out the direct listener removal landed by mistake in bug 1141781.
- Abort parsing when TokenStream::SourceCoords hits OOM.