One of the World`s Most Popular Web Browsers for Mac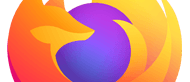 What's new in this version:
New:
- Native support for macOS devices built with Apple Silicon CPUs brings dramatic performance improvements over the non-native build that was shipped in Firefox 83: Firefox launches over 2.5 times faster and web apps are now twice as responsive (per the SpeedoMeter 2.0 test). If you are on a new Apple device, follow these steps to upgrade to the latest Firefox.
- WebRender rolls out to MacOS Big Sur, Windows devices with Intel Gen 6 GPUs, and Intel laptops running Windows 7 and 8. Additionally we'll ship an accelerated rendering pipeline for Linux/GNOME/X11 users for the first time, ever!
- Firefox now uses more modern techniques for allocating shared memory on Linux, improving performance and increasing compatibility with Docker
- Firefox 84 is the final release to support Adobe Flash

Fixed:
- Various security fixes

Enterprise:
- Various bug fixes and new policies have been implemented in the latest version of Firefox

Developer:
- The Network panel is now able to handle unexpected crashes and render useful debugging details such as a related stack-trace. Users can also easily file a bug report by clicking on the available link to help improve the stability of the tool.
- The Accessibility Panel now includes an option for displaying elements in their tabbing order in order to help developers see what elements are focusable when tabbing and in what sequence.