Deliver rich apps beyond the browser across platforms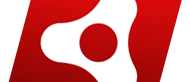 What's new in this version:
- [iOS] Runtime is built using Xcode 6 and iOS8 SDK.
- [iOS] ERROR-ITMS-9000 - Not able to submit app on AppStore as Application Loader says that " Invalid Segment Alignment. This app does not have proper segment alignment and should be rebuilt with the latest version of Xcode. Please contact Developer Technical Support if you need further assistance.".
- [iPhone 6 Plus] [Launch image] A blank screen observed in apps when [email protected] is packaged.
- [iOS] [Fast Packager] FPS reduces for Feathers Components Explorer app on iPad when packaged with fast packager.
- [iOS8 simulator][iPhone6]Application doesn't launch in iPhone 6 and iPhone 6 plus simulator using -launchApp command.
- [iOS8 simulator] Installation on ipa fails on iOS8 simulator inside Xcode6 with " Unable to find dvtFoundationBundle " error.
- [iPhone 6/6+] New icons support.
- [iOS8] Requesting microphone access terminates all further audio.