Deliver rich apps beyond the browser across platforms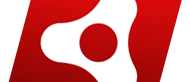 What's new in this version:
- Mac Retina (hiDPI) display support for Adobe AIR applications: Developers can now target their AIR application to use in Retina (hiDPI) display on supported Macs. By enabling the Retina support AIR applications will render at the native resolution. On Macs supporting Retina display the application will render at high resolution.
- Full Screen Permission Dialog UI Improvement:Changed the location of the permission dialog to the middle of the screen. Also improved the user experience when going into full screen mode by adding the "Cancel" button.
- Graphics Data Query: Developers can read the structure of the display object and vector data at runtime. Game developers can use this feature to create complex Sprite Sheets, or exporters for any file format (e.g. SVG) at runtime.
- Multiple SWF Support:This feature provides support for packaging and loading multiple SWFs on iOS in AOT mode. With this feature, user can use multiple SWFs in an AIR iOS application using the Loader class.
- Exclude devices from requestedDisplayResolution tag: This feature allows developers to explicitly disable the specified display resolution (high/standard) on one or more iOS devices using the excludeDevices attribute of the requestedDisplayResolution tag in the application descriptor.
- File API Update:Developers can now mark files with preventBackup attribute, which disables files from getting backed up on the iCloud on iOS. Another static property, File.cacheDirectory has also been introduced, which enables developers to store data that can be downloaded again or regenerated in the /Library/Caches directory as per the Apple recommendations.
- Stage3D Separate Sampler State: Enables a new way to change texture sampling settings for Stage3D. Context3D.setSamplerStateAt() allows developers to change the wrap mode, filter mode and mipmapping mode for a given texture sampler without having to make any modifications to the fragment shader program.