Deliver rich apps beyond the browser across platforms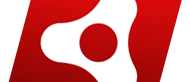 What's new in this version:
- USB debugging for AIR iOS — This new feature allows the iOS developer to connect to the desktop via USB while debugging their mobile applications instead of relying on network connectivity.
- Enhanced Background behavior for AIR iOS — Background support now more closely resembles native applications in iOS. In addition to some basic multitasking and background audio support that is already enabled with AIR for iOS, applications may now support location updates and networking in the background, as well as being notified when a background app is about to be suspended by the operating system.
- Stylus support for Android 4.0 — Stylus support in Flash takes advantage of the new-in-4.0 Android Stylus API, so that stylus-aware apps work automatically with any devices supporting the Android API set.
- Simulator Support (Mac) — With the enhanced simulator support a developer can now package and run an application on iOS simulator using ADT commands. This feature allows an iOS developer to develop and run an application without needing an actual set of devices by using the iOS simulator using Xcode.
- Aspect Ratio Enhancements — With AIR 3.3 the issue with the runtime ignoring the specified aspect ratio has been resolved. In this release we address this use-case by allowing only screen orientation corresponding to app specified aspectRatio and orientation corresponding to 180 degree device rotation from the specified aspectRatio.
- Improved Mac App Store Support — Added support to ensure Mac AIR apps adhere to Apple guidelines and can be submitted to the Mac App store successfully.