Deliver rich apps beyond the browser across platforms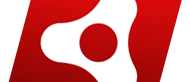 What's new in this version:
What's new
- Install AIR Runtime to SD – This feature allows end users to install or move AIR runtime onto SD cards of their Android devices so they can free up storage space on the phone.
- Improved performance on iOS: We have made runtime optimization to allow developers to deliver higher-performance apps on iOS.
- Media Measurement – Measuring video just got easier. Using Adobe SiteCatalyst with Adobe AIR 2.7 or Flash Player 10.3, developers can implement video analytics for either standalone apps or websites with as little as two lines of code. Analytics solution providers can use a new set of open APIs to easily implement consistent video analytics irrespective of implementation or delivery protocol. Media Measurement for AIR and Flash Player allows companies to get real-time, aggregated reporting of how their video content is distributed, what the audience reach is, and how much video is played. Please note that Media Measurement is not yet available for the iOS packager in this release.
- Acoustic Echo Cancellation – AIR 2.7 enables developers to create real-time online collaboration experiences with high-quality audio, such as telephony, in-game voice chat, and group conferencing applications outside the browser for desktop OSes. Developers can take advantage of acoustic echo cancellation, noise suppression, voice activity detection, and automatic compensation for various microphone input levels. End users will be able to experience higher quality audio facilitating smoother conversation flow, without using a headset. This feature is available for desktop platforms only
- Enhanced HTMLLoader API – With AIR 2.7, developers will have more control over how clickable links behave in HTML content within a standalone desktop app. This feature will enable content publishers to achieve seamless weblink-style navigation directly within desktop apps such as magazine viewers and ebook readers.

Fixed issues
- Resolved a fullscreen issue on some Android 3.0 devices (2834015)
- AIR plays video with 4-5 seconds delay, as it is keeping a buffer (2844142)
- On NVidia Tegra 2 devices, there are artifacts on playback for some videos (2840034)
- Video playback stutters on some youtube videos that are 480p or higher when hardware acceleration is enabled on 13'' 2011 MacBook Air.