Deliver rich apps beyond the browser across platforms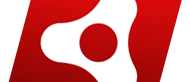 What's new in this version:
- Adobe AIR 1.5.3 is an update to the Adobe AIR runtime and SDK. The update includes improved reliability, compatibility, and security. It is recommended for all AIR users. AIR applications developed for previous versions of AIR do not need to be updated to work with this update.
- An issue related to AIR applications crash on AMD Phenom processors has been resolved in this release.