Control of another Mac across a local network or the Internet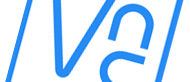 What's new in this version:
- New: Provide a comprehensive multi-factor authentication scheme for Mac and Linux computers using interactive system authentication to integrate with your choice of PAM authentication modules.
- New: Blank the screens of Windows 8 and 10 computers in addition to Windows 7 and earlier computers. Note screen blanking is only likely to be effective for monitors attached to desktop computers, and not laptop displays. Test your system in advance using the tool provided on VNC Server's Options > Privacy page. More information.
- Remove a computer from your team (that is, prevent discovery by RealVNC's cloud service) at the command line using -leavecloud. More information.
- Specify a friendly name for a computer whilst adding it to your team at the command line using -joinname. More information.
- Fixed: Connecting users supplying Active Directory credentials should find authenticating to VNC Server on Windows is quicker.
- Fixed: VNC Server is now more integrated with LDAP when the smartcard/certificate store authentication scheme is selected.
- Fixed: Users should experience fewer blank screens when connected to Windows computers with the screen saver enabled, or Intel Ready Mode Technology installed.
- Fixed: Connected users with a left-hand mouse or with mouse buttons switched can now interact remotely in the expected way.