RSS reader with support for RSS/Atom feeds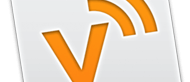 What's new in this version:
- Drop Mac OS X 10.3 Panther support. Vienna 2.3 needs 10.4 or greater to launch.
- Leopard fix: allow option-left-arrow and option-right-arrow as keyboard shortcuts for closing and opening group folders.
- Bug fix: when validating a URL, escape any special query characters.
- Fix assertion failure when the user enters an invalid URL string in the address bar.
- Fix bug with smart folders and German umlauts.
- Fixed a bunch of memory leaks.