RSS reader with support for RSS/Atom feeds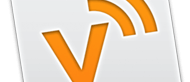 What's new in this version:
- Fix appearance of search field in toolbar when using small size.
- Fix the visual glitch in which the unread count and progress indicator were slightly overlapping
with the scroll bar if present.
- Update the styles menu in the toolbar when adding a style.
- Added Portuguese localisation. (Thanks to Rui Carlos A. Gonçalves).
- Added Turkish localisation. (Thanks to Emrah Omuris).
- Updated German, Italian, Traditional Chinese, and Ukranian localisations.
- Updated Spanish localisation (Thanks to Dani Carril).
- Fix feed parsing crash on PowerPC machines (Patch from Paul Livesey).
- Possible fix for crashes in ArticleController.
- Fix the truncated right pane in Leopard.
- Fix long-standing issue with many messages in console.log while downloading (Patch from Martin Häcker).
- Add support for blogging with MarsEdit 2.