RSS reader with support for RSS/Atom feeds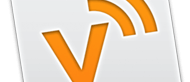 What's new in this version:
- Added Simplified Chinese localisation. (Thanks to Arsen Liang).
- Add Blog With feature.
- Added Brazilian Portuguese localisation (thanks to Helvecio Mafra).
- Add hidden preference to disable checking for updated articles.
- Added Korean localisation (thanks to Lee Seung Koo).
- Add AppleScript command for emptying trash.
- Allow dragging of Trash folder.
- Green icon for articles with updated article text.
- Improve handling of images with relative URLs.
- Patch from Peter Hosey: open article URL by drag and drop from article list to browser.
- Select a new subscription after dragging from an external source.
- Add Applescript support for retrieving html source of article pane.
- Mark article unread when the article text has changed.
- Add "Get Info" to folder contextual menu.
- Return key in folders list opens home page.
- Changed wording of expired articles preference.
- Add Folder submenu to main menu.
- Extend copyright to all contributors.
- Enable use of backward delete key.
- Removed multiple delete commands from main menu.
- Added rudimentary Applescript support for retrieving html source of current browser tab.
- Adjust refresh check timer after waking from sleep to account for time asleep. Wait at least 15 seconds before refreshing after wake to avoid connection errors.
- When updating existing articles during refresh, don't change article flags.
- Fix bug: existing articles updated even when body hasn't changed.
- Handle relative URLs in article pane. (Contributions from Jeffrey Johnson and David Kocher).
- Added preference for automatically or manually sorting folders view.
- Added "Increase text size" and "Decrease Text Size" for browser view.
- Changed key combination for "Cancel Refreshing" to control-command-s to make command-"-" available for text size.
- Added "Send Link" functionality for article view.
- Add address bar and refresh, back and forward buttons at the top of the browser web pages.
- Add -profile command line option to support custom profiles (needed for Portable Vienna).
- Added "Refresh Folder Images" command.
- Sort article list by multiple columns, saving the order in which columns were sorted.
- Added "Summary" field which shows the first part of the description.
- In condensed reading mode with the pane on the right, the headline fields can now be configured.
- Added "Filter By" to allow articles to be filtered in the article list by all, unread or date.
- Persist open tabs when Vienna exits and restore them when it restarts.
- Handles HTTP 410 to mark a feed as unsubscribed.
- Add button to Mark All Read the selected feeds.
- Unread articles marked as bold.
- Don't select first article when switching folders.
- Renaming folders now done by editing the name in the folder pane.
- Changed modifier key for overriding default browser preference from shift to option.
- Add Get Info command option and moved Validate command to the info panel.
- New Layout menu: report, condensed and unified layouts.
- Provide two new options for new articles notifications: bounce dock icon or no notification at all.
- Add Keyboard Shortcuts item to Help menu.
- Change user agent string from Mozilla/Safari to Vienna.
- Use Sparkle framework (http://andymatuschak.org/pages/sparkle) for version updates.