All your Internet needs in one free application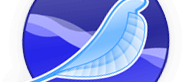 What's new in this version:
SeaMonkey-specific changes
- The Spell Check dialog is now resizable.
- Generational Garbage Collection has been enabled.

Mozilla platform changes
- Improved handling of dynamic styling changes to increase responsiveness.
- Implemented HTTP Public Key Pinning Extension (for enhanced authentication of encrypted connections).
- Reduced resource usage for scaled images.
- Fixed several stability issues.