All your important events and tasks always visible on your desktop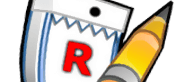 What's new in this version:
- Alarm was calculated incorrectly for the weekly recurring all day events. Fixed.
- Alarm for some recurring Outlook events couldn't be dismissed. Fixed.
- "ignoredefault" doesn't ignore the default appearance anymore if it comes from other events.
- The alarm list is sorted by the start/due time.
- Setting remainder t- 0 for text element disables the bitmap rotating.
- Priority items for tod- lists can contain child items now too.
- Added color categories t- the Shadow4 skin.
- Added search field t- the advanced options. Both the property names and values are matched.
- The X-properties are removed from the exported ics file t- make it more compatible with other calendar applications.
- Added context menus t- event/task editors and the manager on Mac.
- Skin details window now displays the installed addons.
- Tasks written t- RTM didn't preserve the due date. Fixed.
- Outlook alarms didn't work on some timezones. Fixed.
- Added API functions t- edit the events/tasks from lua scripts.
- Clicking the button in front of the tasks toggles the status between completed and needs action.