Alerts you about outgoing network connections for your Mac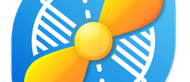 What's new in this version:
- Added IKEv2 VPN support to Automatic Profile Switching detection.
- Fixed: A critical bug enabling potential attackers to circumvent the Little Snitch network filter (thanks to @osxreverser for the report).
- Fixed: Under rare circumstances Fast User Switching causes all connection without rules to be denied without showing an alert.
- Fixed: Alerts triggered via "ask rule" sometimes produce rules with "Until Quit" instead of "Once" lifetime.
- Fixed: Rare crash when searching for rules or suggestions in Little Snitch Configuration.
- Other bugfixes and improvements.