Alerts you about outgoing network connections for your Mac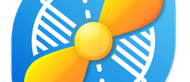 What's new in this version:
- This patch release fixes a possible loss of network connectivity due to a crash of the Little Snitch network extension. This crash could occur when an application used the QUIC protocol. This protocol is a replacement for HTTPS which is used primarily by Google Chrome and its derivatives when connecting to Google servers.