Cross-platform plugin plays animations, videos and sound files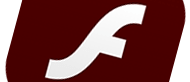 What's new in this version:
Global error handler:
- The new global error handler enables developers to write a single handler to process all runtime errors that were not part of a try/catch statement. Improve application reliability and user experience by catching and handling unexpected runtime errors and present custom error messages. When using the global error handler in a SWF running in the debug player, error pop-ups will not be shown.

Globalization support:
- New ActionScript globalization APIs allow Flash Player to use the values chosen in the operating system preferences to process text and lists and present information based on location context, without any knowledge of locale requirements. Choose a specific format independent of the currently selected locale on the operating system. Locale specific information and processing can include: date, time, currency and number formatting; currency and number parsing; string comparison for sorting or searching for text; and upper/lower case conversions.

Designed for Mobility:
- To make it possible to deploy SWF content on smartphones and other mobile devices that have limited processing power and memory availability compared to PCs, a tremendous amount of work has gone into to making Flash Player 10.1 "ready for mobility". This work includes performance improvements, such as rendering, scripting, memory, start-up time, battery and CPU optimizations, in addition to hardware acceleration of graphics and video. Improvements in memory utilization and management, start-up time, CPU usage, and rendering/scripting performance benefit PCs as well as mobile devices.
- Flash Player 10.1 also introduces new mobile-ready features that take advantage of native device capabilities – including support for multi-touch, gestures, mobile input models, and accelerometer input – bringing unprecedented creative control and expressiveness to the mobile browsing experience.

Mobile text input:
- Flash Player 10.1 provides support for use of native device virtual keyboards with TextField support if no physical keyboard is detected. A virtual keyboard is automatically raised and lowered in response to focus changes on text fields when editing text on mobile devices supporting a virtual keyboard to enable unobstructed and intuitive text editing. The focused text field is centered in the visible region of the page and appropriately zoomed/scrolled to ensure it is not obscured by the virtual keyboard. Upon screen rotation, incoming calls, or other system events, any already existing text input is retained. The virtual keyboard works with TextField but does not currently work with the Text Layout Framework or other Flash Text Engine text.

Multi-touch and gestures:
- Developers can take advantage of the latest hardware and operating system user interaction capabilities using new ActionScript 3 APIs for multi-touch and native gesture events. Create multi-touch aware content for a wide range of devices and multi-touch capable machines running Microsoft Windows 7. Interact with multiple objects simultaneously or work with native gestures, such as pinch, scroll, rotate, scale and two-finger tap. Multi-touch support in Flash Player 10.1 is not available for Android.

Accelerometer input:
- A new Accelerometer class allows developers to read acceleration values in X, Y and Z axes from native device accelerometer sensors in ActionScript. Leverage accelerometer input on supported devices for user input control. Developers can specify the rate of accelerometer updates to conserve battery life.

Optimized SWF management for mobile:
- Flash Player 10.1 optimizes SWF loading and playback for mobile CPU and memory limitations to provide a better user experience. Instances are loaded or deferred based on SWF priority, visibility and available memory and CPU resources to enable more immediate browsing experiences without waiting for every SWF on a page to load. Developers can indicate SWF priority through a new HTML parameter, hasPriority. Deferred instances are loaded after the HTML page load is complete, and offscreen and invisible instances are started when they become visible. Flash Player will also automatically pause SWF playback it is not in view or the foreground application, for example when a call is received or alarm goes off, to reduce CPU utilization, battery usage and memory usage.

Sleep mode:
- The Flash Player timer slows down when the mobile device goes into screen-saver or similar mode to reduce CPU and battery consumption on mobile devices. The timer returns to the default setting when a wake-up event is triggered. There is no interruption in audio/video playback. Incoming phone calls pause Flash Player.

Graphics hardware acceleration:
- A GPU-based vector renderer replaces the software renderer on smartphones and other mobile devices, resulting in faster rendering performance for more expressive user experiences while consuming less power. Supports hardware acceleration of all rendering, including vector graphics, bitmaps, 3D effects, filters, color transforms, alpha, device and embedded text, Saffron type, and cacheAsBitmap. Implementation of graphics hardware acceleration will be dependent on the graphics silicon vendor of the device. This feature is not available for Android devices.

H.264 video hardware decoding:
- Flash Player 10.1 introduces hardware-based H.264 video decoding to deliver smooth, high quality video with minimal overhead across supported mobile devices and PCs. Using available hardware to decode video offloads tasks from the CPU, improving video playback performance, reducing system resource utilization, and preserving battery life. H.264 video hardware acceleration is not supported on the Nexus One at this time.

Out-of-memory management:
- Flash Player 10.1 prevents out-of-memory browser crashes by shutting down instances where a SWF attempts to allocate more memory than is available on the device. When a SWF tries to allocate more memory than is available on a device, Flash Player 10.1 adds logic to shut down Flash Player to prevent the browser from crashing. Users will receive notification to restart the SWF, or will see a notice to refresh the page if all instances must be shutdown.

Expanded Options for High Quality Media Delivery:
- Flash Player 10.1 includes a number of media quality of service improvements and is ready to take advantage of upcoming media delivery technologies to provide new ways to deliver rich media experiences and create new business models. With new HTTP streaming and content protection features, premium audio and video content can be securely delivered within the browser. Streaming performance is enhanced with improved support for live events, buffer control and peer assisted networking. Network context-aware services will enable smooth, uninterrupted media playback and improved resource utilization on mobile devices.

Peer-assisted networking:
- (requires Stratus)
- The RTMFP protocol now supports groups, which enables an application to segment its users to send messages and data only between members of the group. Application level multicast provides one (or a few) -to-many streaming of continuous live video and audio live video chat using RTMFP groups.

HTTP streaming:
- HTTP streaming enables delivery of video-on-demand and live streaming using standard HTTP servers, or from HTTP servers at CDNs, leveraging standard HTTP infrastructure and SWF-level playback components. The addition of HTTP streaming will enable expanded protocol options to deliver live and recorded media to Flash Player, including full content protection for HTTP streamed video with Flash Access 2.0.

Stream reconnect:
- (Requires FMS 3.5.3 server)
- Stream reconnect allows an RTMP stream to continue to play through the buffer even if the connection is disrupted, thereby making media experiences more tolerant of short term network failures and enabling non-disruptive video playback. When a connection is re-established the stream resumes playback. Developers can add re-connection logic in ActionScript to re-establish server connection and resume streaming without any disruption in the video.

Smart seek:
(Requires FMS 3.5.3 server):
- Smart seek allows you to seek within the buffer and introduces a new "back" buffer so you can easily rewind or fast forward video without going back to the server, reducing the start time after a seek. Smart seek can speed and improve the seeking performance of streamed videos and enable the creation of slow motion, double time, or "instant replay" experiences for streaming video.

Buffered stream catch-up:
- Buffered stream catch-up allows developers to set a target latency threshold that triggers slightly accelerated video playback to ensure that live video streaming stays in sync with real time over extended playback periods.

Fast Switch (formerly Dynamic Streaming enhancements):
- (Requires FMS 4 server)
- The Dynamic Streaming capability introduced in Flash Player 10 and FMS 3.5 is enhanced to improve switching times between bitrates, reducing the time to receive the best viewing experience for available bandwidth and processing speed. Users no longer need to wait for the buffer to play through, resulting in a faster bitrate transition time and an uninterrupted video playback experience, regardless of bandwidth fluctuations.