Create innovative custom apps for your workplace!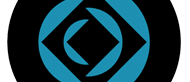 What's new in this version:
Application:
- macOS: FileMaker Pro Advanced was not enabled to ask permission for use of system services.
- macOS: The FileMaker Pro Advanced updater failed if the application name was changed.

Script steps:
- Windows: The Insert from URL script step failed to support the LDAP (Lightweight Directory Access Protocol) protocol.

Converting files:
- During file conversion, a table occurrence was named differently than the table.

Importing data:
- When importing to a new target table and the import order was changed, a field was unavailable for selection.

Layouts
- Windows: An open drop-down value list overlaid the originating field.
- Windows: The application closed unexpectedly when the view was switched while a popover object was active in the header part.