Everything You Need to Convert, Edit or Play Your Favorite Videos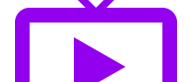 May, 23rd 2011 - 35.34 MB - Open Source

With dozens of great features and built-in codecs it can handle any media format

February, 27th 2017 - 8.3 MB - Demo

Simple and easy video and audio converter for Mac. Try it Now!

November, 19th 2017 - 10.41 MB - Shareware

Fully featured video editor for creating professional quality videos in minutes

November, 30th 2017 - 35.11 MB - Open Source

One of the best multi-format media player for Mac

December, 7th 2017 - 157 MB - Demo

Use Filmora amazing video editor to express your creativity!

August, 9th 2014 - 22.22 MB - Freeware

A powerful video player lets you enjoy all movies in theater-like way

December, 5th 2017 - 86.4 MB - Demo

Convert, download, burn, edit, record, play videos in over 1000 formats!